If you have forgotten your Magic Online password, please follow the below steps to reset your password.
Open the Magic Online client.
Click the "Forgot Password?" link.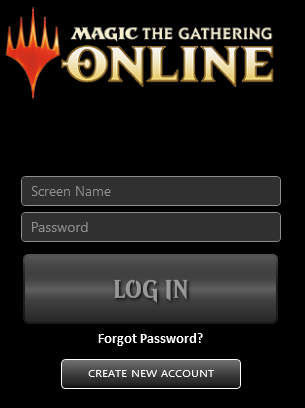 Clicking this link will open up a web browser. Enter your Magic Online username and the email address associated with your account and click the Continue button.
You will be prompted to answer the security question that you set up when you first created your account. Put in the correct answer and click the Continue button.
Enter a new password, making sure to follow the requirements for new passwords on the right of the screen. Confirm your password and click the Continue button.
You will be emailed a confirmation code. Find that email and enter the code into the prompt then click the Continue button.
Your password has now been changed.
If you cannot remember the answer to your secret question or run into any other issues recovering your password, please contact us for additional assistance.